Rising Glory Farm
Respectful care and humane treatment of all animals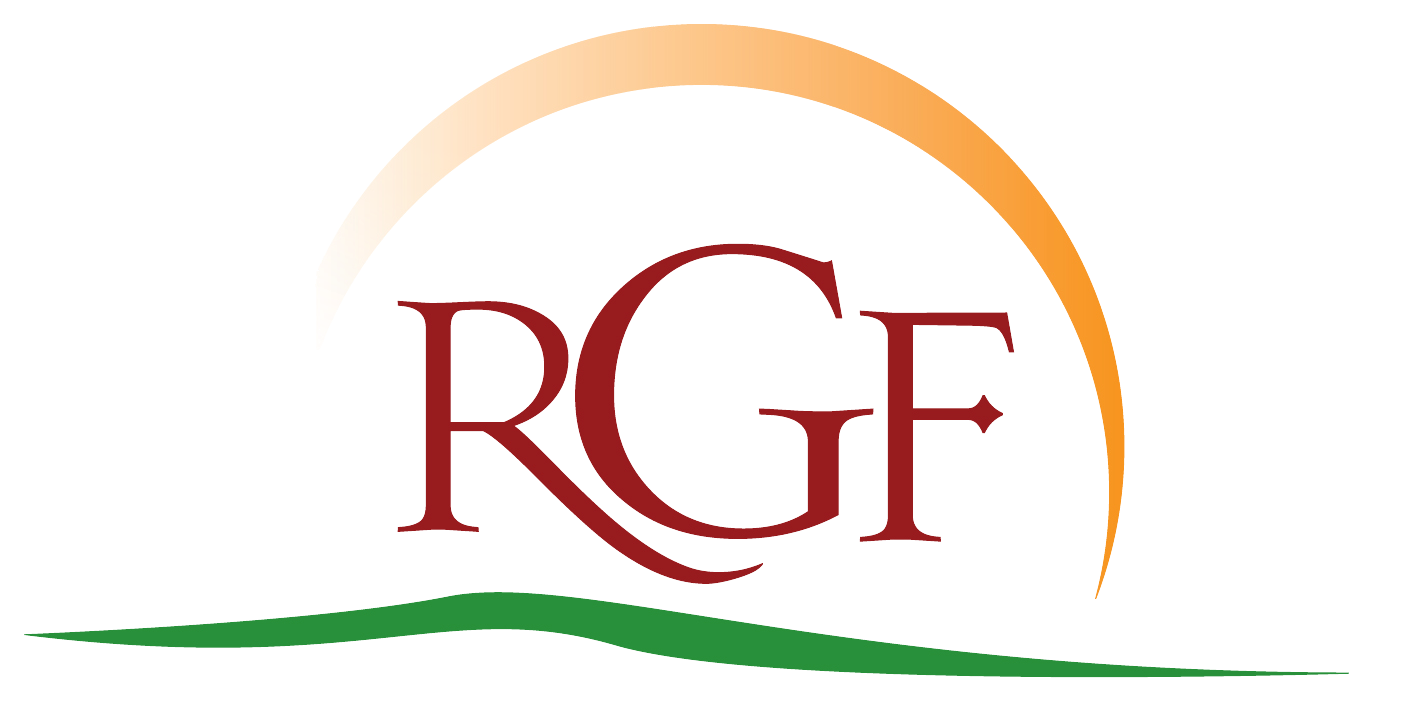 Our passion is the exceptional care of animals and their quality of life. This enables us to offer you quality products from animals raised with love and respect. Rising Glory Farm's 84 acres are dedicated to raising farm fresh Beef, Pork, and Chicken along with offering equestrian facilities for the horse owner. RGF is located approximately 5 miles northwest of Lewisburg, TN, 1 hour south of Nashville, and 1 hour north of Huntsville, AL.
---
Equestrian Facility
Rising Glory Farm's mission is to improve the relationship between horse and owner, and owner and horse.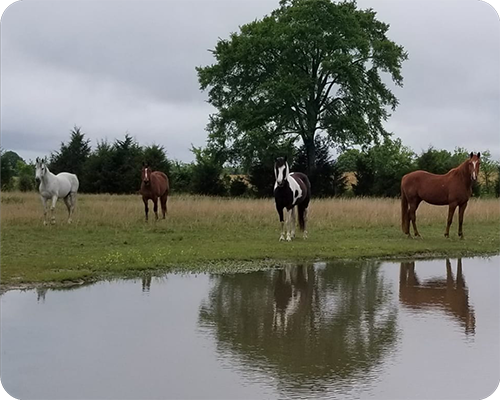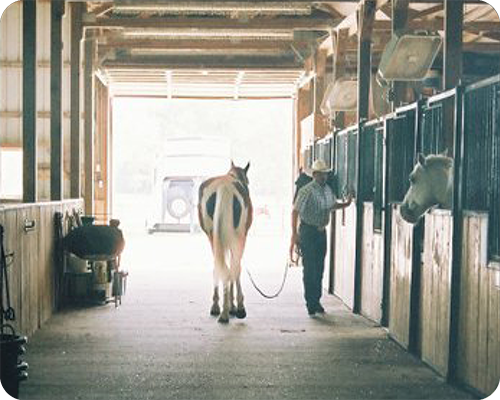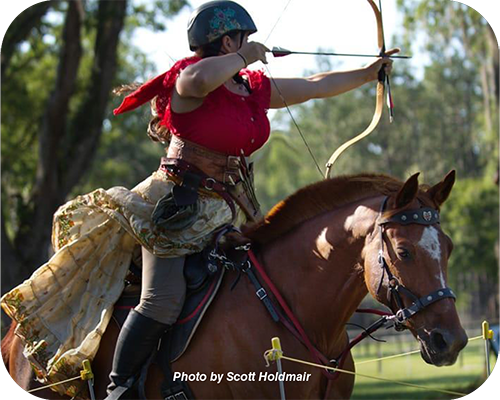 Established in 2000, our facilities include our 28,000 square foot barn with a lighted 60' x 240' indoor arena, close to 30 stalls, along with an 150' x 250' outdoor arena, 60' round pen, plus fields and woods to ride through.
RGF offers horse lovers boarding, clinics, competitive events, and lessons in horseback archery.
Bring your horse, come see us and have some fun.
---
Respectful care, and humane treatment of all animals, are at the core of all services offered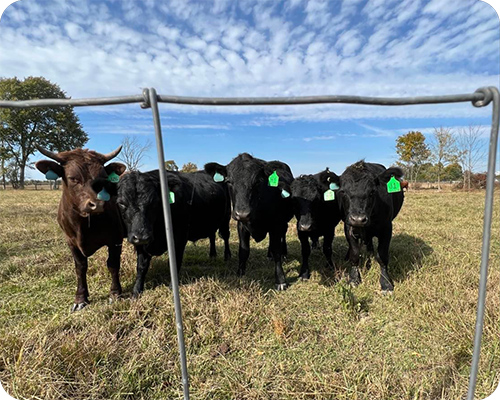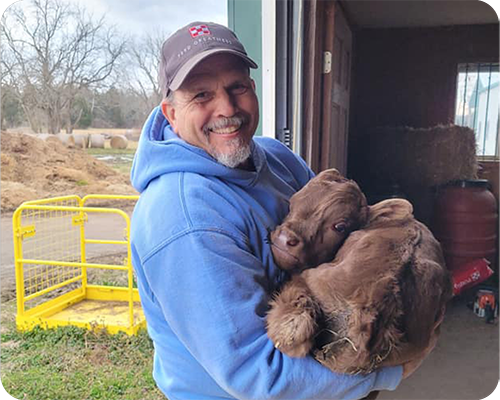 Originating in South West Ireland over 200 years ago, Dexter Cattle found their way to the United States between 1905 and 1915. Dexters are efficient on forage making them the perfect homestead beef cow and along with their quiet, calm disposition a great family cow as well. As a mid-size cow, Dexter Steers top out between 700 and 800 pounds in 28 months of Lean, Tender, Flavorful, beef. 
---
Red Wattle Pork
A Heritage Breed, raised by our forefathers, the Red Wattle Pig thrives on pasture, producing well marbled, tender and flavorful meat.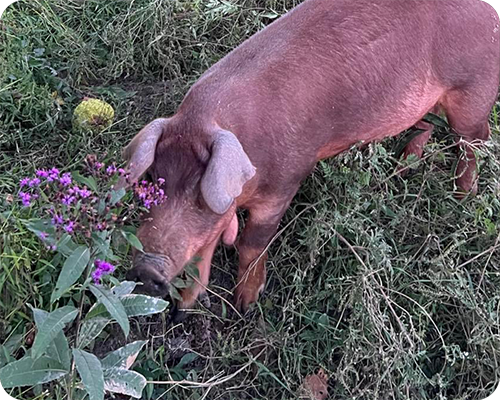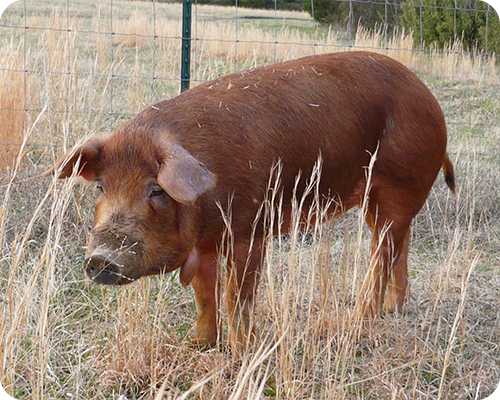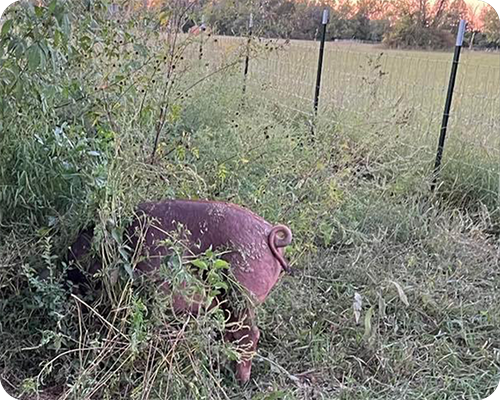 Another perfect homestead addition, the Red Wattle Pig is docile with a friendly temperament. They are happy to visit and mill around you in their pasture. Rising Glory Farm pigs are raised in a wooded area, which provides heat relief in the summer and protection from the cold in the winter. They have access to grasses around and among the trees along with their daily ration of  Non-GMO, Non-Soy feed. A favorite stop for visitors to the farm.
---
Pasture-Raised Chicken
A pasture-raised chicken is a healthier, tastier chicken!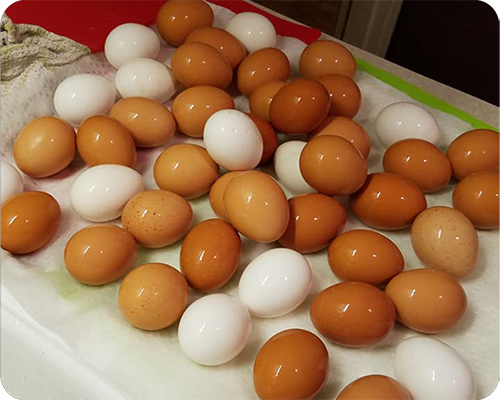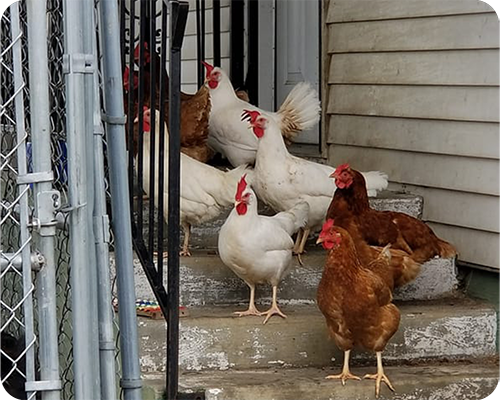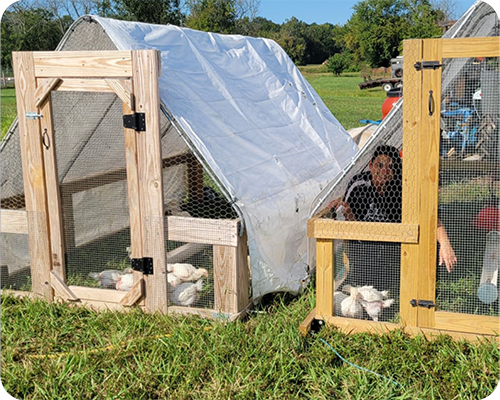 After coming out of the brooder, RGF pasture-raised chickens live the majority of their lives on green pastures, eating bugs and grasses along with their daily diet of Non-GMO, Non-Soy grain. Their Chicken Tractors are moved daily, increasing the amount of green forage to scratch and consume. Compared to barn-raised chickens, pasture poultry has been shown to have three times the Omega-3's, 50% more Vitamin A, D, E, and 21% less saturated fat. The recipe for a healthier, tastier chicken.
Click here and order yours today!
---
Pickup & Delivery
Order from our inventory at any time, then contact us at 615.957.7170 for farm pick-up arrangements.
Between January and April, we will have bi-weekly delivery to Spring Hill Home Depot, between 10 and 10:30 am, as well as home delivery. The Hidden Gem Farmers Market in Spring Hill, TN runs between April and November, and pick-up will be available there.
Please log in and select the most convenient pick-up or delivery option for you.
---
Stay Connected


Please follow us on Facebook and Instagram
Join our mailing list for farm newsletters and important offerings. If you have any questions or would like to visit the farm,